Nethertown station, like Braystones is bleakly huddled between the cliff and the Irish sea, and offers little in the way of comforts. It's a short distance away from the village itself, which is up the hill. Looking back down the hill towards the sea on what is effectively the station approach:
Looking down the road towards the station:
A small gate leads you into the station:
The station entry is onto a disused platform:
Looking south along the line from the end of the disused platform:
On the disused platform looking north at both platforms:
A small barrow crossing lets you on to the operational platform: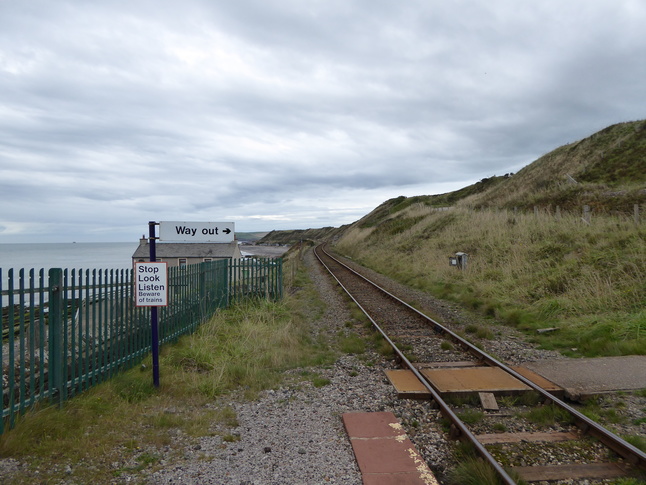 Looking south down the platform:
A view of the platform from the disused platform opposite. The steps are because the platforms on this line are very low compared to the trains. Drivers are adept at lining the doors up with the steps!
Looking north along the line:
Back near the station entrance a track leads down:
...and round:
...leading under the railway to provide access to the shore:
---